Our iMist designers will get your quotations and design package returned to you within 24 hours to ensure a speedy, efficient start to your project.
When we send you a quote for our system, this is the price you will pay for the components required. There are no hidden extras and no sudden surprises.
Following your acceptance of our design package, a free virtual site visit will be required before commencing works, and formal signing of contracts.
Unlike traditional sprinkler companies, we do not charge for designs for our residential and domestic proposals, to show you where our nozzles and pumps will be located.
We have worked hard to obtain and pass third-party accreditations and certifications for installations, designs and manufacturing such as BSI to ISO 9001:2015.
Everything is completed directly by iMist engineers, who have been fully trained in-house. From quotations to serving, you will always deal with iMist.

iMist fire protection systems are easy to install, cost-effective and discreet.
Our water mist nozzles protrude 2 cm below the ceiling making them barely noticeable.
We use high quality, flexible, stainless-steel braided piping to make the installation quick and as smooth as possible.iMist fire protection systems are easy to install, cost-effective and discreet.
All installs, services and commissions are completed by qualified iMist Scotland engineers. We are proud to not use any sub-contractors, and your whole process and correspondence will be directly with an iMist Scotland employee.
The iMist Scotland Process
We have offices in multiple locations, so finding your local Scotland iMist office is easy. Once you have sent through your initial inquiry for fire protection, a member of the iMist team will be in touch to discuss your water mist project requirements.
iMist will arrange a vietual site visit. During this, the water mist hose routes, pump location, and site contacts will be discussed and agreed. Following the visit, our first fire suppression installation will be booked.
The iMist system installation process consists of two steps. An iMist engineer will arrive with high-pressure hoses and the final layout. The second fix visit involves our engineers arriving on site with the iMist nozzles and pump.
Once your iMist system has been installed, we can set up an SMS reminder for yearly services, power outage or to even alert you when the system has gone off. Giving you peace of mind when it comes to fire protection.
Still want more information about iMist?
iMist Fire Suppression Secures £4.5m Investment To Drive National & International Growth Plans We are beyond proud to have secured investment by the Foresight Group
Read More Here >>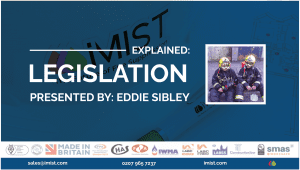 Explained: Legislation This Explained: Legislation episode consists of talking about the latest regulations across the UK, and what homeowners/businesses are expected to follow Friday 27th November
Read More Here >>
Water Mist Systems vs Fire Sprinklers Have you ever wondered about the benefits of water mist systems? Or maybe the difference between those and traditional
Read More Here >>
Interested in being a distributor? Contact iMist Products